SPRING 2020

Recasting Masculinity
Call for Submissions
One of the many meanings of the word "cast" is to assign a role or part. Our society has traditionally cast men and those who identify as men within narrow roles—provider, protector, sage, warrior, stud, jock, gentleman, predator, champion, sissy, alpha, wimp. Sometimes these roles take the form of implicit bias; other times they are inscribed into our shared lexicon. They can be implicit and unconscious, or explicit and intentional, often determining some of the most intimate understandings of the self. Society has associated men with adjectives such as "strong," "mighty" and "powerful." Have these associations been positive, negative, neutral? Who do they impact, and at what cost? How can these associations be troubled, re-imagined, re-cast? These are some of the questions we hope to address within this anthology.
​The reading period is open until April 15, 2020. Payment is one free contributor copy, which will be available in print around May. Submissions are open to any writer who has musings on masculinity, whether those take the form of poems, creative nonfiction, fiction, or genre-bending texts of 5,000 words or less. We are looking for writers who can write about their experience of, redefinition of, identification with masculinity. How have expectations regarding gender affected modern life? In what ways does tradition haunt our contemporary selves? Are there possibilities for liberatory masculinities? Should masculinity be appreciated, dismantled, or redeemed? Whether your work is an analysis, observation, critique, or harbinger of hope, we look forward to reading it.
Guidelines:
Submit up to 3 poems, 10 pp. max. For prose, submit 5,000 words or less.
Previously published work will be considered, but only if you have rights to the work. Indicate the journal / magazine / book and include documentation of your ownership of the work.
Simultaneous submissions accepted, but please send notification if your work is accepted elsewhere.
We will only accept work through Submittable.
No submission fee.
Submissions due by midnight on April 15, 2020.
​
For questions email
beautifulcadaverprojectpgh@gmail.com
.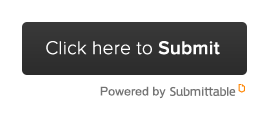 Please, write with us!
And thank you!
---
Beautiful Cadaver Project, 2020