SUMMER / FALL 2018

The Two Dreamers: Dr. Martin Luther King Jr. and Anne Frank​
Call for Submissions
50 years have passed since the assassination of Martin Luther King Jr, one of the most inspiring civil rights leaders who ever lived.
Born in 1929, the same year as Dr. King, Anne Frank was a young girl whose diary gave the world an intimate account of what it meant to live in hiding and be hunted by the Nazis.
​
The Beautiful Cadaver Project Pittsburgh is announcing calls for submissions for an upcoming anthology titled
"The Two Dreamers: Dr. Martin Luther King Jr and Anne Fra
nk."
BCPP is seeking poems, lyrical prose, and short dramatic works that honor the lives, dreams, and spirit of these two inspiring individuals. Calls for submission are open from now until midnight September 30, 2018. Publication slated for early 2019 in order to commemorate their 90th birthdays. Please submit 1-5 poems and/or a single prose work of up to 5,000 words. Dramatic works should be 15 pages or less.
​​
Simultaneous submissions accepted, but please notify us if your work is published elsewhere.
Previously published works okay as long as they are attributed and we are notified.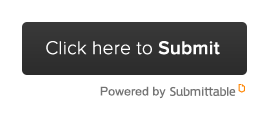 Dr. Martin Luther King, Jr.


.​ (b. 1929-d. 1968)
King's middle class parents raised him in Atlanta, GA. Both his father and maternal grandfather were Baptist preachers.
Though King concentrated on medicine and law at Morehouse College, he ultimately entered the seminary where he studied Mohandas Gandhi's nonviolent protest strategies.
King was pastor of a church in Montgomery, AL, when Rosa Parks was arrested for refusing to give up her bus seat to a white man. The Montgomery Improvement Association (MIA) used Parks's case as locus for the Montgomery Bus Boycott. The city's civil rights leaders tapped King as one of the movement's leaders. The 381-day boycott was an important component in desegregating buses--other factors included the Brown v. The Board of Education Supreme Court decision and the legal work of Fred Gray and other black attorneys. During this time, segregationists made the first assasination attempt on King, Coretta Scott King, and their family when they bombed their Alabama home.
In 1957, 60 activists and ministers, including King, formed the Southern Christian Leadership Conference (SCLC). The SCLC organized vital civil rights logistics for the movement--marches, voting campaigns, national lectures--including the Selma march.
King's poetic yet convicting speeches moved audiences around the world. King gave the famous "I Have a Dream" speech in 1963 during the March on Washington. In 1964, the Norwegian Nobel Committee awarded King the Nobel Peace Prize.
In King's later years, he spoke out against wealth inequality, poverty, and the Vietnam War.
Racist drifter James Earl Ray assassinated King on April 4, 1968.

Anne Frank

​(b. 1929-d. 1945)

Anne Frank lived with her family in Amsterdam during the rise of the Nazi regime. The Franks went into hiding after Anne Frank's sister, Margot, received an official summons to report to a Nazi labor camp. Anne Frank's father, Otto, owned a food-products business, and the Frank family went into hiding in a back annex while the business continued to run on the front end.

During the family's time in hiding, Anne Frank recorded her life evocatively in her journal.

The Gestapo discovered the Franks after Dutch informants tipped them off to the annex-hideaway. Anne and Margot were transferred to Bergen-Belsen concentration camp, where they perished in a typhus epidemic. Soviet troops liberated Otto Frank from Auschwitz. Otto Frank was able to publish his daughter's diary after friends returned to him some papers recovered from the annex hiding place.

Anne Frank: The Diary of Young Girl

is a vital piece of modern literature. It has been translated into over 65 languages, and sourced for a Broadway play, movies, TV series, and documentaries.
Please, write with us!
And thank you!
---
Beautiful Cadaver Project, 2018