Winter 2021

Social Justice Anthologies
Prose Chapbook Competition
Call for Submissions
Social Justice Anthologies, publishing affiliate of Beautiful Cadaver Project Pittsburgh, seeks to discover and promote socially-engaged writing. Our team of editors considers the cultural, political, and economic forces at play in any given narrative. We hope to engage works that challenge our assumption and enhance our perspectives.
If you have fiction or nonfiction that explore a topic relevant to the well-being of our society or environment, we want to read it. ​Our call for submissions will be open from December 15th until January 31st. Payment is $200 and ten free contributor copies, which will be available in print in the summer of 2021.
Guidelines:
Submit 30-50 double-spaced pages of prose in 12pt Times New Roman: short stories, essays, or a novella

If any work is previously published, please credit the original publication

​

In your cover letter, please include word count and genre
Email questions to beautifulcadaverprojectpgh@gmail.com.
​​
For questions email
beautifulcadaverprojectpgh@gmail.com
.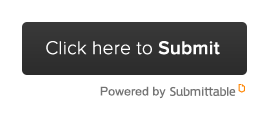 Please, write with us!
And thank you!
Beautiful Cadaver Project, 2021