SPRING 2019

Is It Hot In Here, Or Is It Just Me?
Call for Submissions

The Beautiful Cadaver Project Pittsburgh is excited to announce their second project for their publishing arm, Social Justice Anthologies. We seek to publish 2-3 anthologies a year addressing topics affecting disenfranchised populations, social justice, human rights, gender and identity equality, feminism, and current events that impact civil rights.
We are seeking submissions for our newest anthology, "Is it Hot in Here or is it Just Me? Women Over 40 Write on Aging." We accept submissions from anywhere in the world. We are open to any topics regarding aging and we look to use a wide brushstroke in this regard. Our minds are open; if you think it could fit, send it. Please note: we are seeking work ONLY from women or women-identified writers for this particular submission.
Guidelines:
Poems: 1-5 poems in a single word document with name and contact information on the first page. Poems should be single spaced.
Essays/Nonfiction/CNF: 1 submission, flash to 5,000 words with name and contact information on the first page. Double-spaced.
Dramatic works: Standard script format, no longer than 10 pages, with name and contact information on the first page.
You may submit in more than one category as a separate submission. Previously published works okay as long as they are attributed and we are notified. Simultaneous submissions okay as long as we are notified; if they are accepted elsewhere, we may still publish depending on the timeline.
Submissions End 07/01/19
​
For questions email
beautifulcadaverprojectpgh@gmail.com
.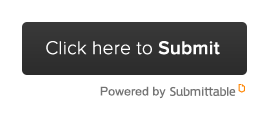 Please, write with us!
And thank you!
---
Beautiful Cadaver Project, 2019